Grow. Forage. Build. Preserve. Share. Eat. Connect.
We're a registered Canadian Charity, building a strong, resilient, sustainable food system that feeds us today and 7 generations from today.
The One Straw mission
We aim to provide education, skill-building, advocacy and community connections.  We empower people to access and engage in a local, resilient, and sustainable food system.
Support people to grow and produce food locally

Protect and regenerate the environment

Make healthy local food accessible

Help build a robust local food economy
We build community & resilient food systems
We're a charity working on building a resilient and sustainable local food system here on the Sunshine Coast.
Through programs, workshops, research, advocacy, community spaces and events, we bring people together to pass on valuable skills, share knowledge & resources, and celebrate our human connections around food.
What we're up to
Find local food, meet local growers & see what the Coast has to offer!
Farm-to-table dinners
7 chefs, 7 courses. Long table fine dining in the heart of the gardens, showcasing local farms & creators. A fundraiser for this passionate work in our communities.
Sunshine Coast Farm & Local Food Map
A handy digital map of farmer's markets, farm stands, garden centres, community kitchens, and other food resources.
Food equity (Support)
We build equal access into all our programs – dignified, inclusive access to subsidized or free learning opportunities & food programs. Check sign-up forms or ask for more details about programs of interest. 
Sunshine Coast Food Charter
Our shared vision of the elements of strong and resilient food systems when it comes to projects, policies and action.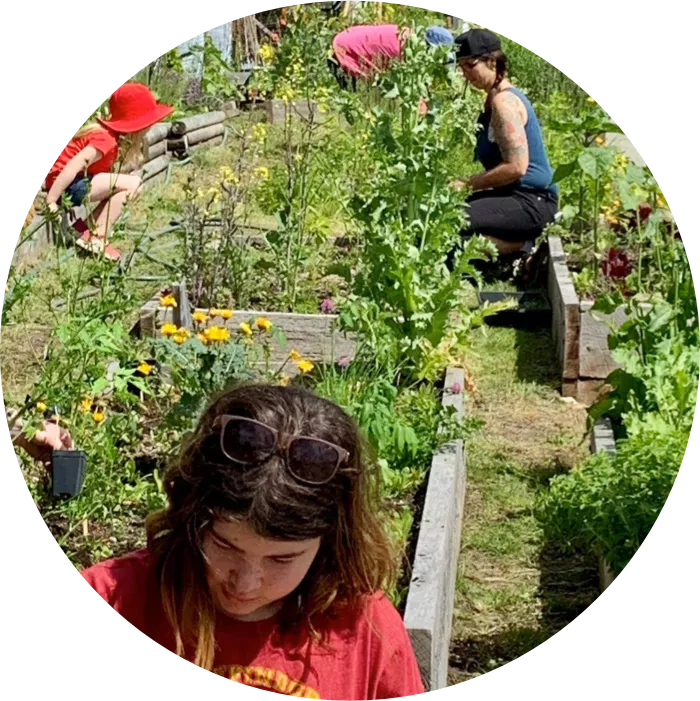 Kids programs
Kids are our future food producers. With our partners, Roberts Creek Childcare Society, we built and host a children's garden for preschool, after-school, and daycamp programs. A "Seed to Jam Sandwiches" garden.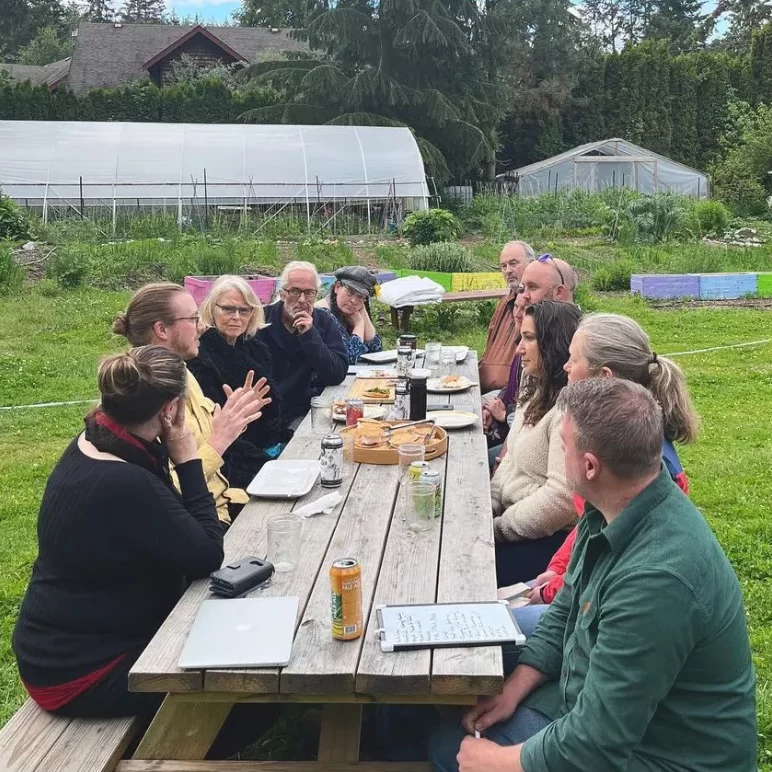 Peer network and collaboration with 30+ local organizations and experts to maximize reach, capacity & impact of food systems work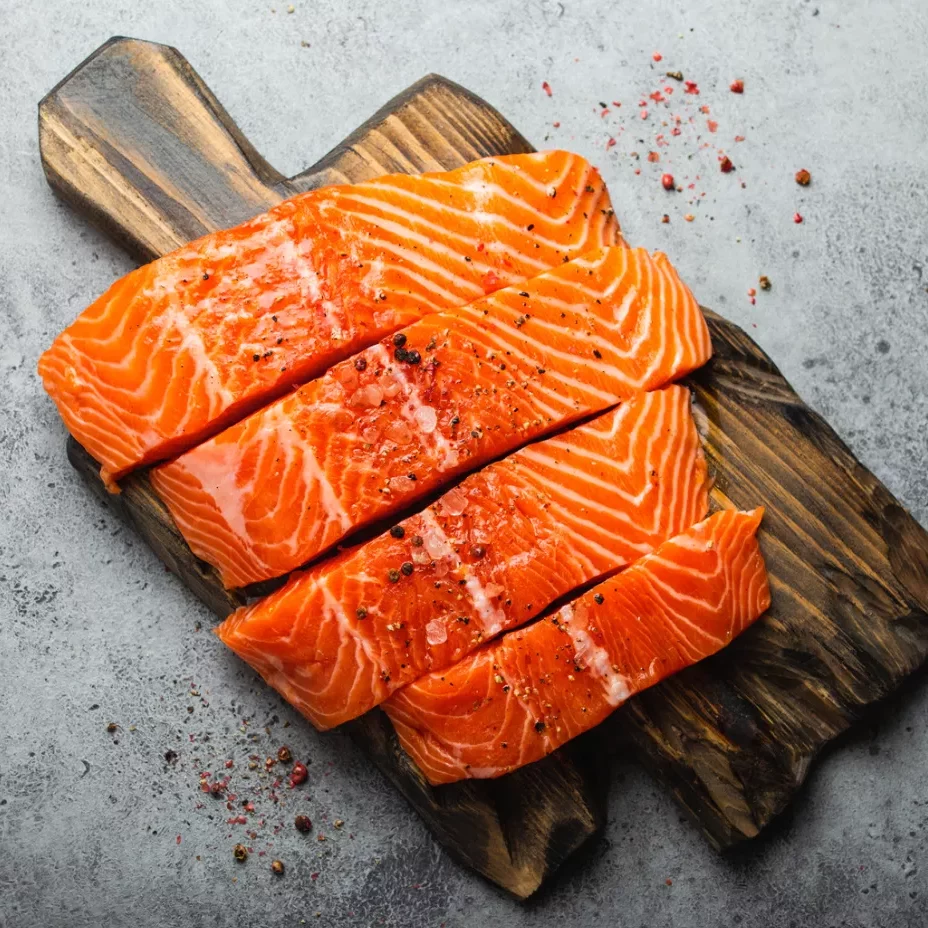 The Salmon Project
Indigenous and elder-led salmon canning project: pressure canning, skill-building, story-telling, connection and reconciliation in the kitchen.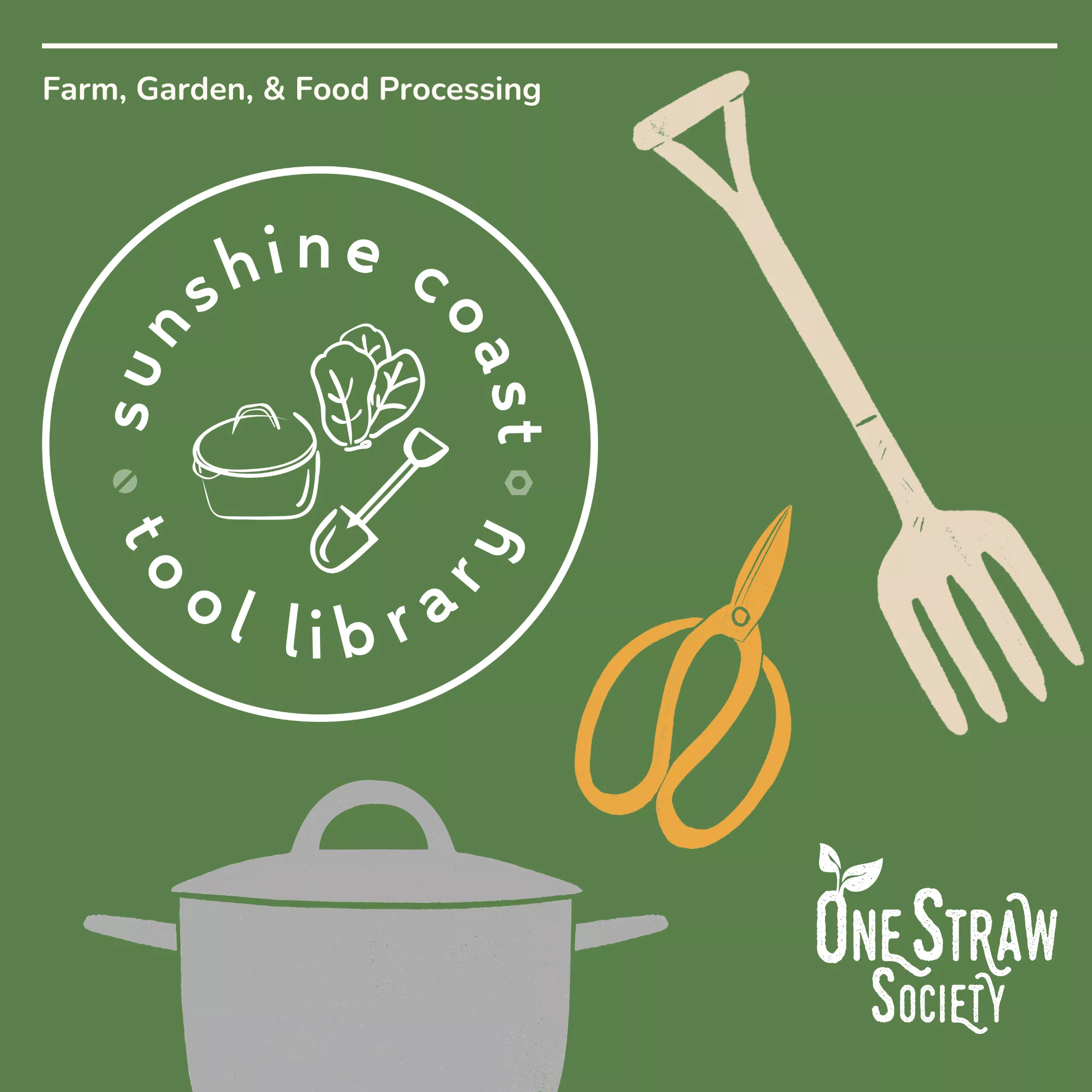 Meet the Sunshine Coast Tool Library
Ever wondered what tools could take your projects to the next level? Wished for that tool that you just don't have the space or funds for? At the Sunshine Coast Tool Library, we've got an incredible array of tools and equipment waiting for you! Whether you're into gardening, farming, or food processing, we've got you covered.
Become a member of Sunshine Coast Tool Library, and these fantastic tools can be in your hands!
Current events and learning opportunities
Get involved
Anyone can become a member. You get perks such as local discounts and resources, and you get to be a part of building a resilient Sunshine Coast.