Grow. Forage. Build. Harvest. Preserve. Market. Eat. Connect.
We help people of the Sunshine Coast access and engage in a local, resilient, sustainable food system.
Food system speaker series:
Join us for vital talks about our local food system. Learn more and sign up here.
The One Straw Mission
We aim to provide education, skill-building, advocacy and community connections.  We empower people to access and engage in a local, resilient, and sustainable food system.
Support people to grow and produce food locally

Protect and regenerate the environment

Make healthy local food accessible

Help build a robust local food economy
We build community & resilient food systems
We're a charity working on building a resilient and sustainable local food system here on the Sunshine Coast.
Through programs, workshops, research, advocacy, community spaces and events, we bring people together to pass on valuable skills, share knowledge & resources, and celebrate our human connections around food.
What we're up to
Find local food, meet local growers & see what the Coast has to offer!
Farm-to-Table Dinners
Long table, local food fine dining experiences
Sunshine Coast Farm & Local Food Map
A handy digital map farmer's markets, farm stands, health food stores, garden centres, community kitchens, free food resources, and more
Equal Access
Subsidized or free education, workshops & food programs
More info to come
Sunshine Coast Food Charter
Our shared vision of the elements of strong and resilient food systems when it comes to projects, policies and action.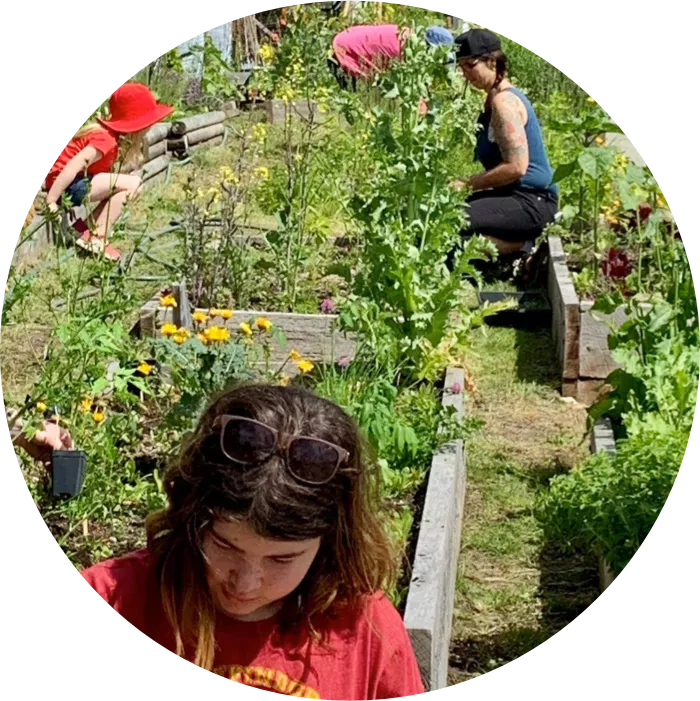 Kids Programs
Kids are our future food producers. With our partners, Roberts Creek Childcare Society, we get to run children's programs at the Tiny Farm
More info to come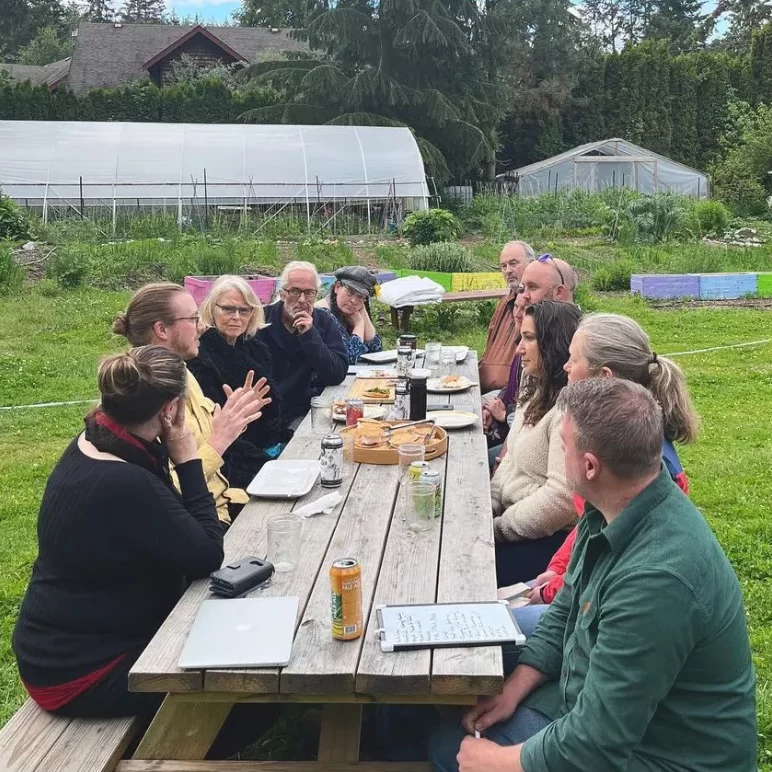 Peer-collaboration with a dozen local organizations and experts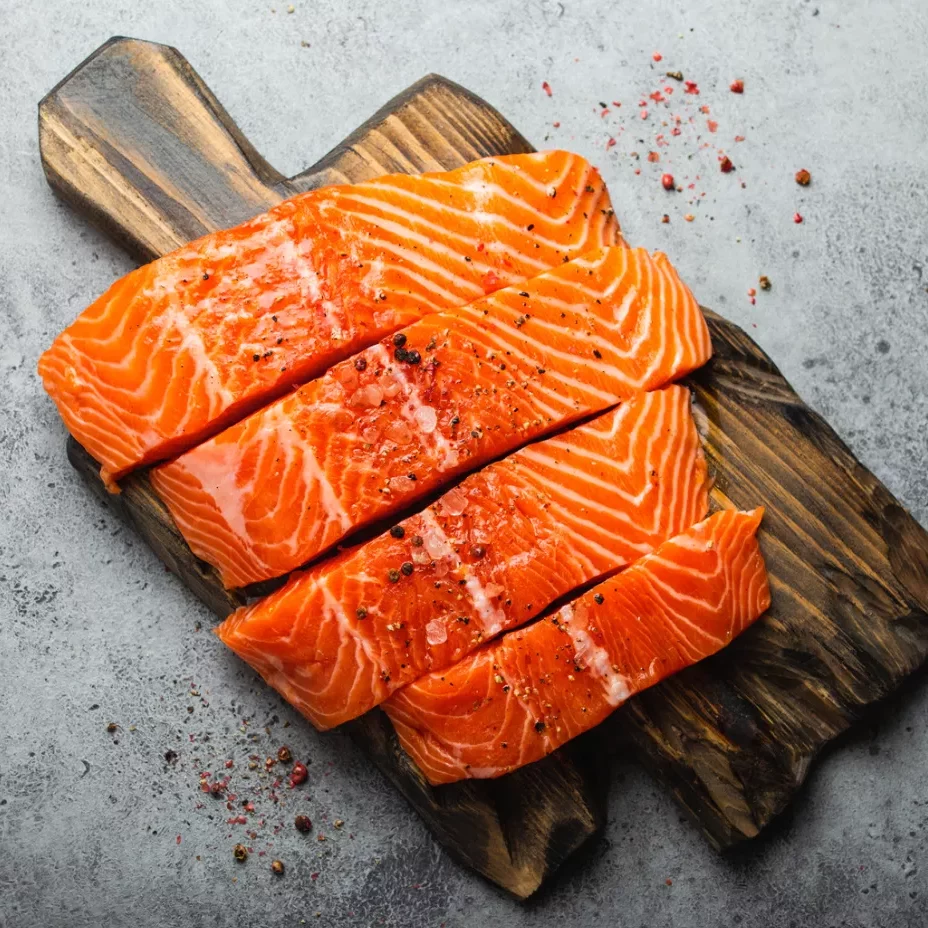 The Salmon Project
A hands-on day of canning and reconciliation in the kitchen with indigenous elders, learning, canning, chopping, and chatting
Current Learning Opportunities
hands-on workshops | online zoom speakers | tours | show & tell | retreats | lectures
Get Involved
Anyone can become a member. You get perks such as local discounts and resources, and you get to be a part of building a resilient Sunshine Coast.