Grow. Forage. Build. Harvest. Preserve. Market. Eat. Connect.
We help people of the Sunshine Coast access and engage in a local, resilient, sustainable food system.
Food system speaker series:
Join us a vital online talk about our local food system on Dec. 13th. Learn more and sign up here.
The One Straw Mission
We aim to provide education, skill-building, advocacy and community connections.  We empower people to access and engage in a local, resilient, and sustainable food system.
Support people to grow and produce food locally

Protect and regenerate the environment

Make healthy local food accessible

Help build a robust local food economy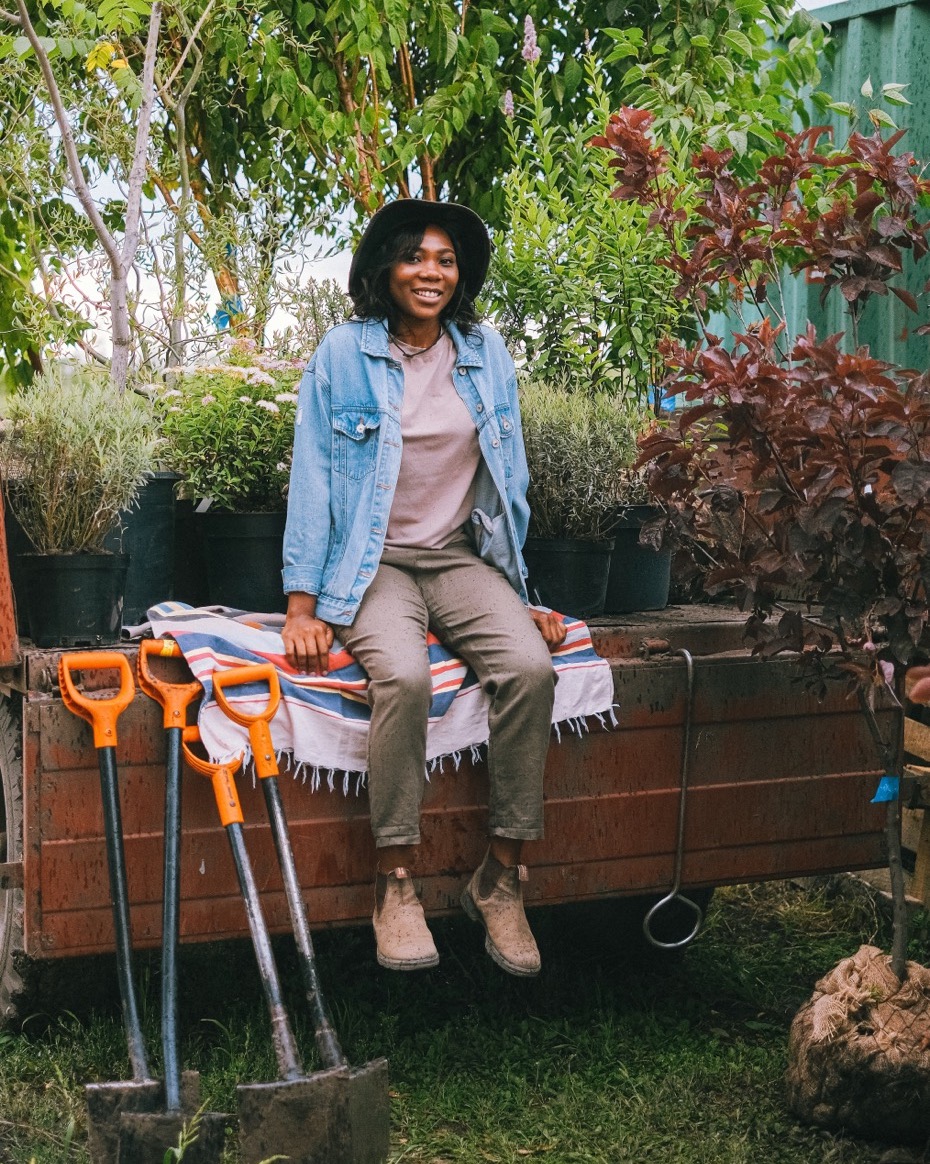 We build community & resilient food systems
Through programs, workshops, research and events, we bring people together to pass on valuable skills, share knowledge & resources, and celebrate our human connections around food.

Events
We host, appear at, and facilitate many large and small memorable events throughout the year. 

Education
Our workshops and talks are informative, unique and diverse. It's also a great way to meet like-minded folks.

Resources
Permaculture documentation & more. Learn on your own time, in your own space. We'll help you get started!
What we're up to
Find local food, meet local growers & see what the Coast has to offer!
Join us for soup stories!
Soup's on! Soup stories is a 6 part event series focused around community, breaking bread and slurping soup while solving the worlds problems, or at least chatting about them.
Each Soup Stories event centres around a homemade soup made and shared by the Elders in our community with a few young'uns helping to prepare it. Not only are skills shared, but so are the stories of the soup and the person making it, while in the comfort of the kitchen, stirring the big wooden spoon over the giant pot.
The Soup is made in the afternoons as a small group, and then we invite you to come and join us to enjoy this labour of love. Soup's on (by donation) as a "Food for Thought" exchange, where we invite the community to ladle up, and share thoughts about key issues that affect our communities. Our hope is to take and use this community feedback for future project planning, reconnect after all this social isolation, support neighbour to neighbour community building, value the role of our seniors, and to get people talking about what matters in their communities.
We have no idea how many will show up… maybe it'll be a cozy group of ten, maybe forty. Come early, as it'll be first come, first served as the pot is only so deep!
Curiosity piqued? Please reach out to us.
Crop Circle Local Food Box
A bunch of local farms, with support from One Straw Society and Persephone Brewing, are working on a food program that supports our you, farmers, and our community.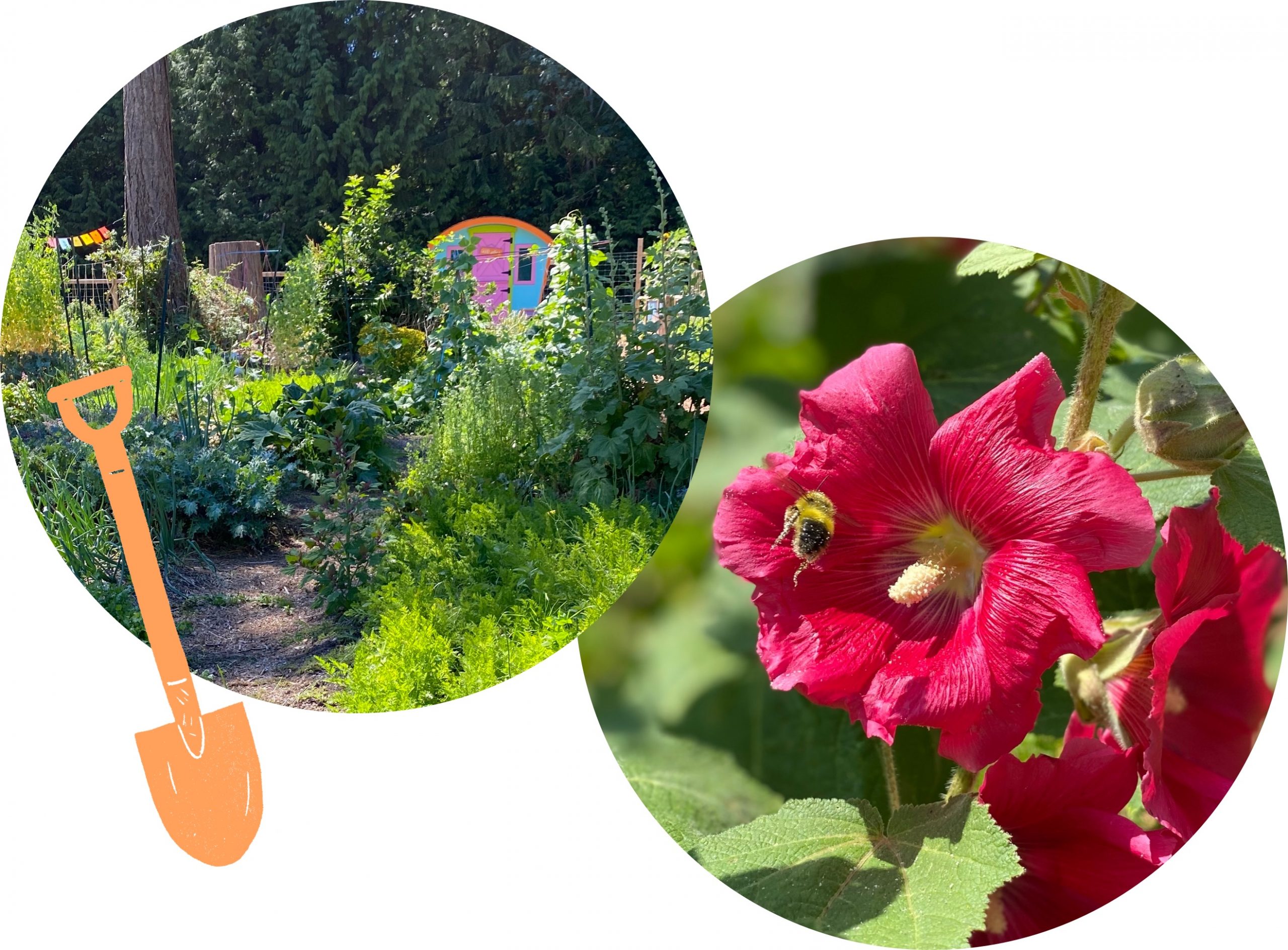 Our Community Gardens
The goals our farms and gardens are to connect in community and offer food security, education on ecological gardening and sustainable living on the Sunshine Coast.
Sunshine Coast Farm & Local Food Map
The Sunshine Coast boasts multiple farmer's markets, farm stands, health food stores, garden centres, community kitchens, free food resources, and more! We've put it all together in one handy digital map.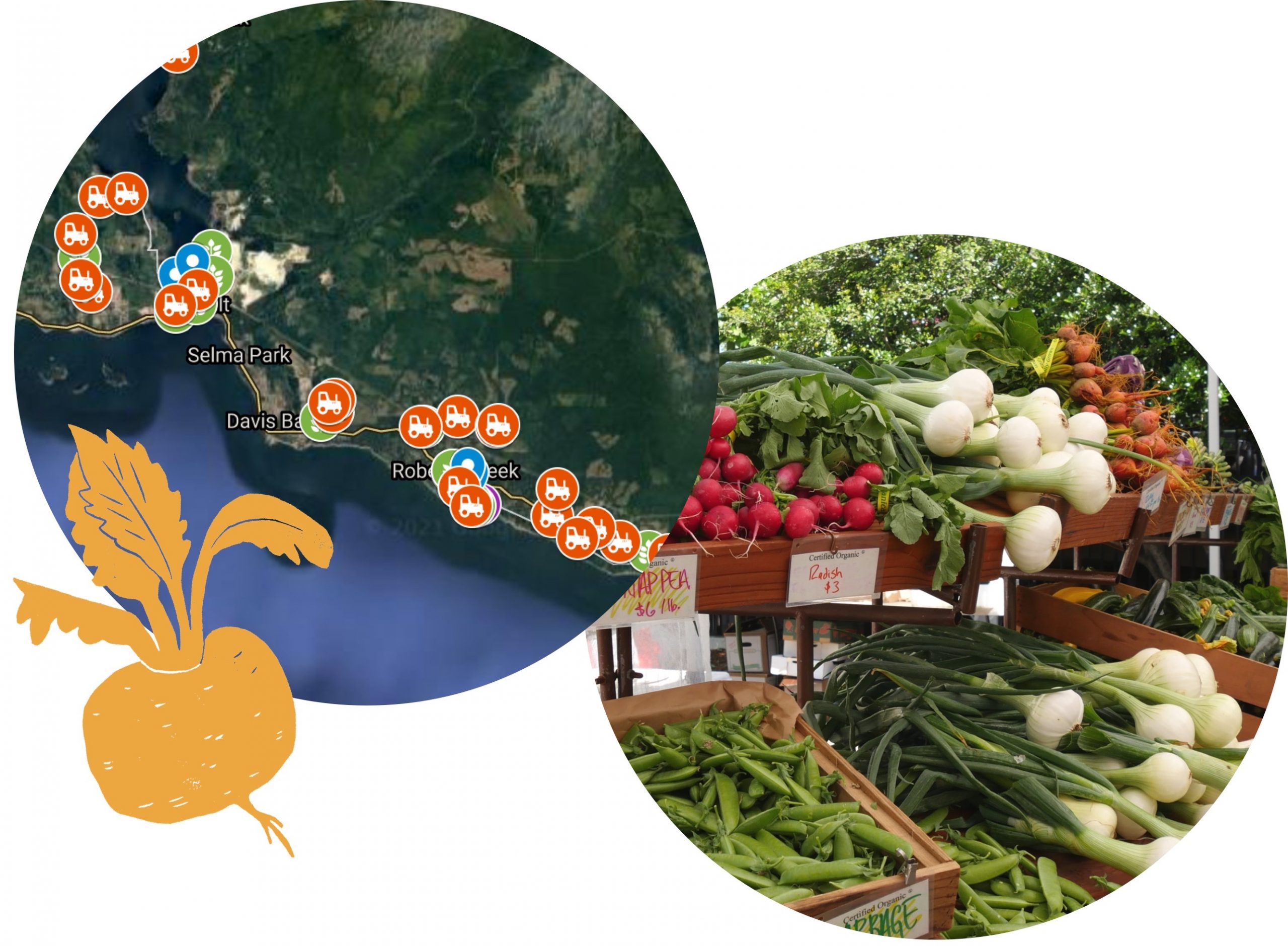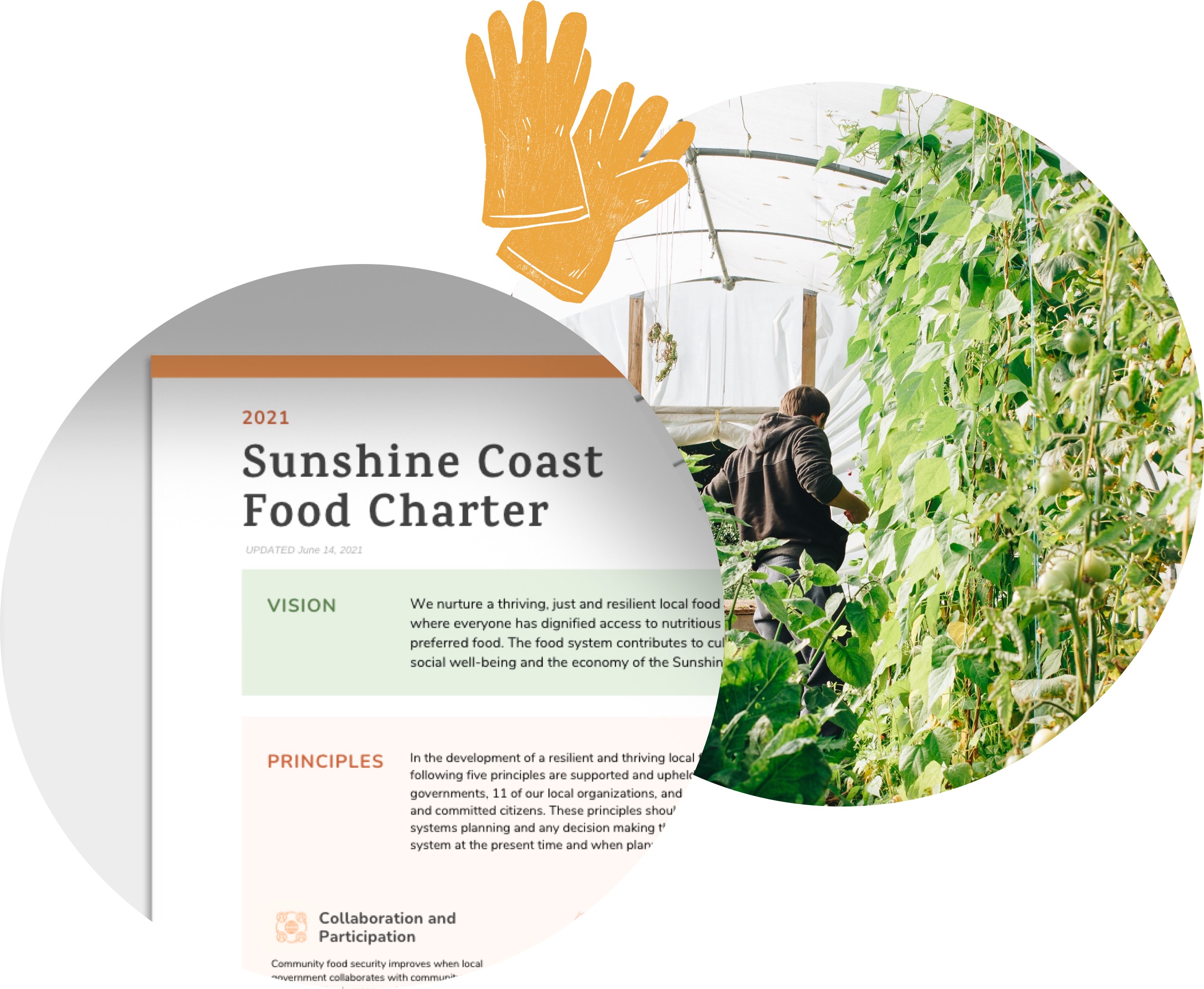 Sunshine Coast Food Charter
This document represents our shared vision of the elements of strong and resilient food systems and gets organizations and local governments facing the same direction when it comes to projects, policies and action.
Get Involved
Anyone can become a member. You get perks such as local discounts and resources, and you get to be a part of building a resilient Sunshine Coast.